Sikandar Adeel's career journey encapsulates Freedom To Succeed at Reckitt. As an intern in our Supply function, Sikandar was immediately exposed to our culture.
"This was a business that resonated with me and my values. I wanted to be a part of it. So after graduating as a mechanical engineer, I started off as a management trainee. I experienced everything from sales to finance and marketing. I moved into Project Engineering at our Karachi factory, before taking on a role in Export Planning. Today, I'm responsible for Warehousing and Co-Packing, looking after the end-to-end supply operations of the factory."
Sikandar's role is undeniably critical to delivering the purpose and the fight of the business. "We're making products available at the right time at the right place in the right quantities" he explains. "Whether it's, Gaviscon, Dettol or Mortein, we're ensuring the best quality control processes, the best warehousing practices, the best logistics practices. No matter what challenges we encounter, we're here to make sure these products are available to consumers at all times.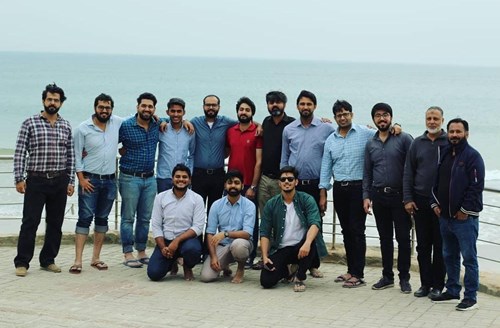 Sikandar's clear about the greatest challenge he's faced so far in his career.
It's undoubtedly been the COVID-19 pandemic. We've been going above and beyond on the front line to deliver critical products to those that need it most.
Both for Sikandar and his team, it's meant stepping out of their comfort zone and working across functions. "We've seen and continue to see unprecedented demand. But when I think of the work we're doing, it's a very proud feeling. I think about my family 1,000 miles away and it reminds me just how important it is to get these products to people, wherever they are."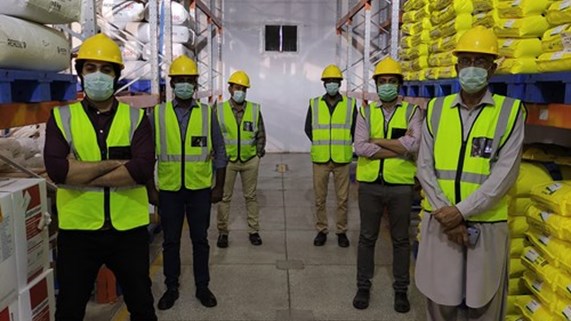 Sikandar sees how Reckitt's culture has empowered him to exceed expectations. "Having the freedom to succeed comes first. Reckitt doesn't limit you. I've served in three different roles in the past four years. That's helped me to think bigger and inspire that collaborative approach in my team. We believe in building shared success, collaborating, and working beyond your scope. People talk about 'thinking outside the box' but for me that's outdated. At Reckitt, there's no box you can put us in."
Reckitt's culture encourages you to dive into the deep end and explore, I think what I've achieved over the past few years shows this. It's been a fast-moving journey that's given me a very diverse experience.
It's a sentiment shared across his team. "The conversations we have at every level reflect this. These relationships are a catalyst for even more success. That's why I see a very bright future with Reckitt."