15 Oct 2021
4

min read
1384

Views
The UK's untold stories
Last year, we delved into our archives to learn about our brands, hear about the people who made our company what it is today and reveal how our rich history of innovation and science has charted our course for the future, as we rejuvenate sustainable growth. 
We're dusting off the history books once again to find out more about Our story l Our heritage. And today, we're shining a light on the UK – where Reckitt first started – to uncover some of our untold stories.  
Spoiler: the Queen even gets a mention! 
Did you know that our Reckitt site was the first location in Hull, UK to install a computer? 
Back in 1959, our Hull site received the city's first 'electronic computer'. Arriving on the back of a lorry, the £121,000 machine was a huge investment by Reckitt & Sons, so ahead of its arrival an article was published in the internal magazine to give colleagues a flavour of what to expect: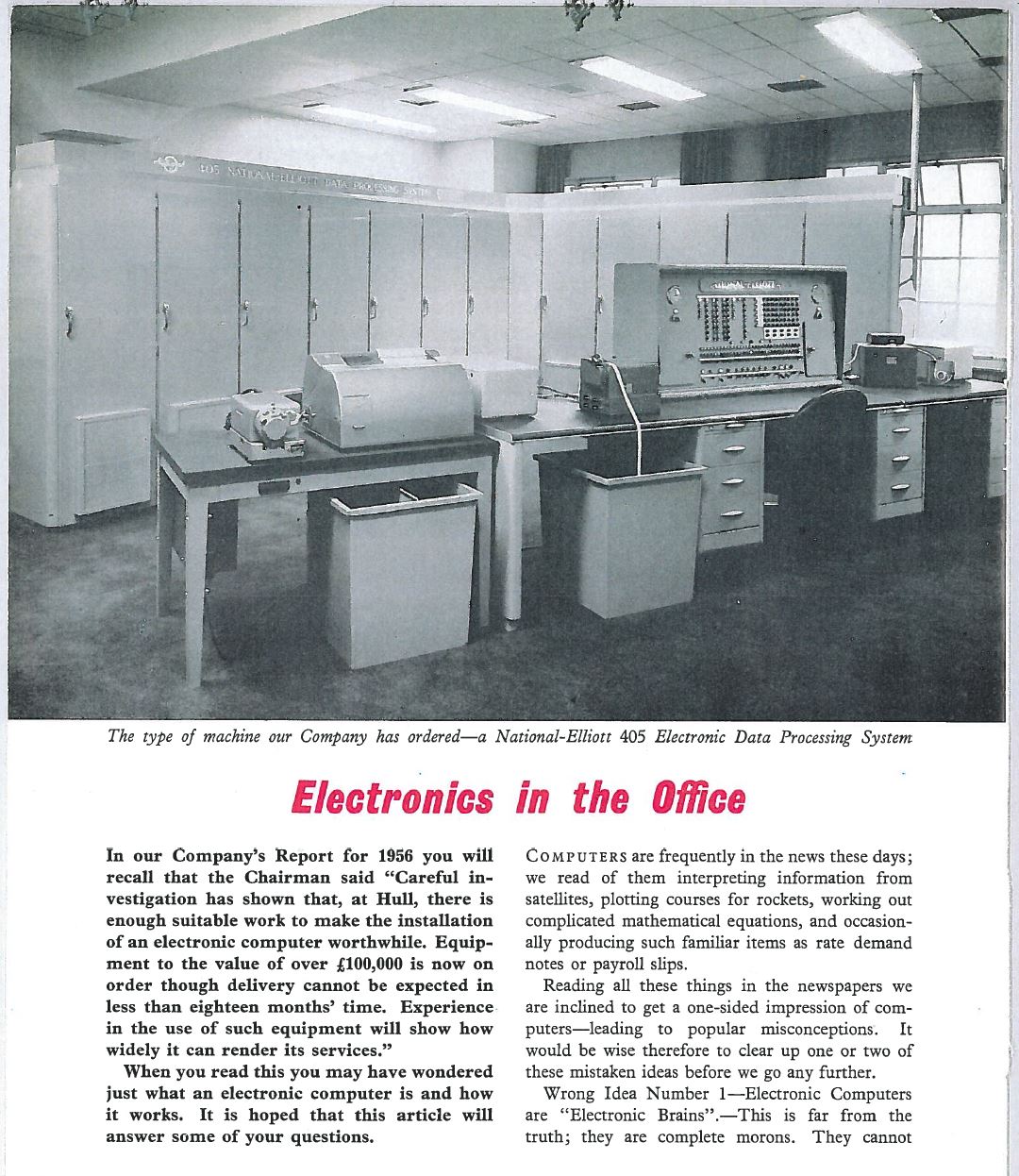 As you can see, there were a lot of misconceptions!  
The installation of the 'National Elliott 405 Electronic Computer' was filmed. You can watch it here, thanks to the Yorkshire Film Archive.  
Did you know that we've been innovating for decades? Just take Windolene for example... 
'Windo' was first launched in 1922 as a window, glass and mirror cleaning product for the home. But when initial sales proved disappointing, the team realised that there were improvements that needed making to the product's formulation. R&D put their best innovators on the job and following a similar product buy out ('Windolene') and local tests, they found the innovation that worked. 
Windo was renamed Windolene, reformulated, relaunched and has remained in homes ever since. 
Do you know the story of Lemsip? 
Lemsip was first launched in 1969 as 'LEM-SIP' and was the first cold-relief product containing real lemon. This unique selling point was only made possible because of Reckitt & Colman's experience in the drinks business. In Norwich, UK, the Colman area of the business specialised in lemon drinks. Eureka! The perfect collaboration: a healthcare product that was not only effective but tasted great too.  
The brand dropped the hyphen in 1976 and the new blackcurrant flavour first hit the market in 1981, with cough relief liquids and capsules quickly following. 
Did you know that the brand's mascots evolved quite a lot over the years? The 'Elder Lemon' first made its appearance in 1980, but Lemsip's marketing has also been supported by the "Laughing Policeman", "Croaky Frog", "Comfy Armchair" and "Hard Working Medicine" over time. 
Did you know that Queen Elizabeth II personally influenced the future of Aerogard? 
During Queen Elizabeth II's visit to Australia in 1963, Doug Waterhouse's insect repellent was used to protect her from the national pest, the Australian bush fly, during a round of golf.  
Journalists following the Queen noted the absence of flies around the official party, and word about the exciting new fly-repellent spread.  
A few days later, representatives from the company making Mortein insecticides called Doug Waterhouse for his formula, which he passed on freely. And so, Aerogard was born!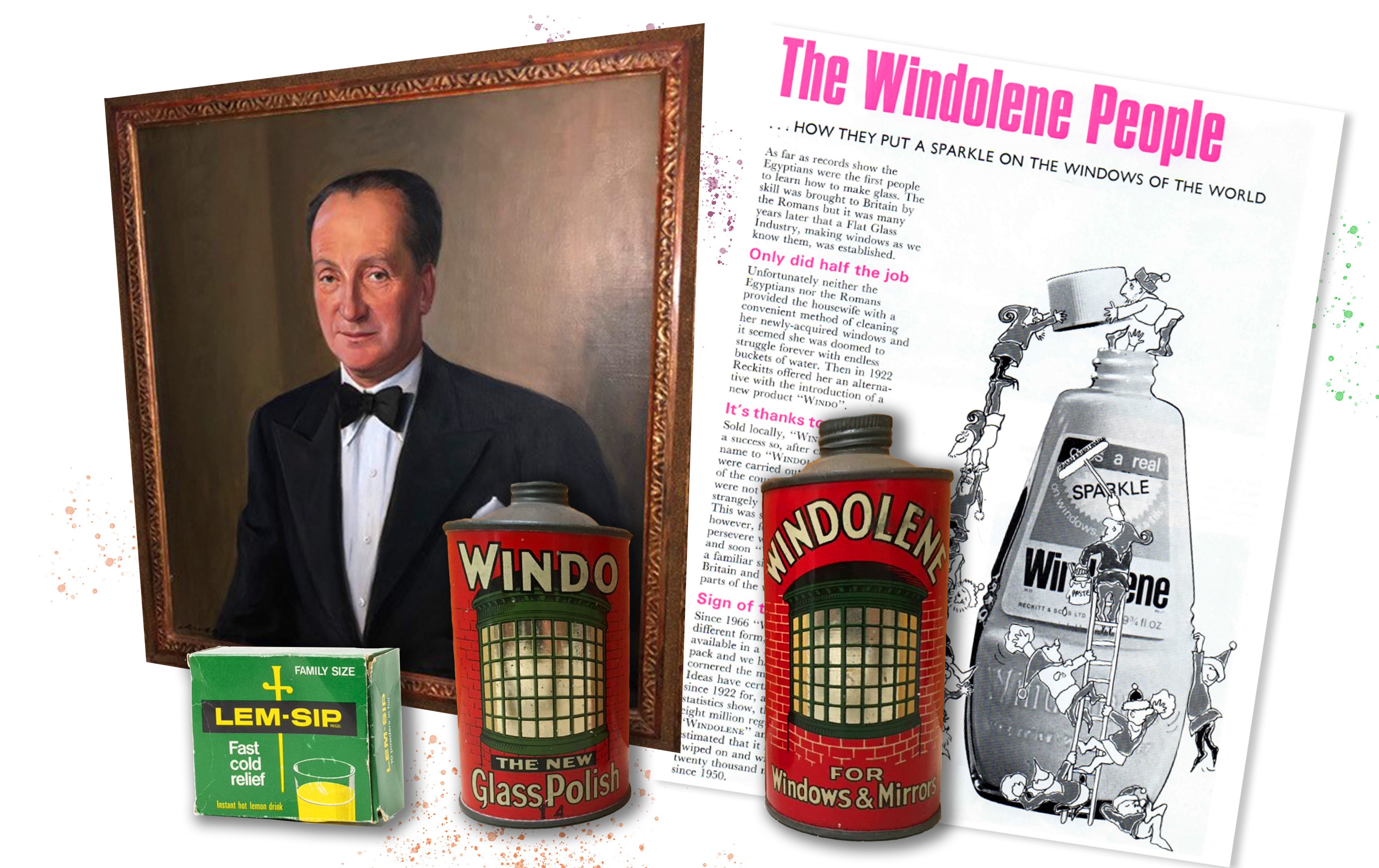 And finally, did you know that some of our brand's original inventors' families are still involved with Reckitt today? 
At Reckitt, there are lots of stories of generations of families working together over the years. But our family links go deeper than that. Did you know that the great grandson of Harpic's inventor Harry Pickup works at Reckitt today?
quote icon

Growing up, I didn't hear too much about Harry Pickup but there was a large portrait of him hanging in my family home for a long time, so that prompted conversations with family members. I'm originally from Canada and when I first moved to the UK about 10 years ago, my father was pleased that I was 'reconnecting' with our family heritage – as Harry himself lived in London. This inspired us to talk in more detail about Harry, his life and his invention.

Scott Bellm

Global Customer Excellence Director and great grandson of Harry Pickup
Scott Bellm continues
"I was a loyal Harpic customer even before joining Reckitt – not just because of my family history, I believe it's just a great product!" 
Talk about 'keeping it in the family'!
If you've been inspired to learn more about our heritage, click here to find out more.