14 Mar 2022
3

min read
3895

Views
Can we reach net zero? Oh Yes! we can
Our Sustainability Ambitions outline how we're going to make a difference through creating a healthier planet. We recognise the increasing connection between people's health, halting climate change and protecting biodiversity.
Countries around the world are looking for ways to create a net zero economy in response. Hull, UK, is launching a net zero initiative known as 'Oh Yes! Net Zero', that will lead the UK on its way to becoming carbon neutral.
Introducing Oh Yes! Net Zero
We're joining forces with over 35 businesses and organisations close to our Hull site that are leading the way when it comes to carbon neutrality.
The aim of the net zero initiative is to develop an innovative economic model in Hull to reduce carbon emissions and support a net zero future. By bringing together the private, public and education sectors, this collaboration supports the UK Government's 'Levelling Up' agenda.  
Crucially, we'll also be encouraging the community to play their part too, with an inspirational and meaningful advertising campaign.
What is net zero?
The UK aims to be net zero by 2050. A goal shared by over 120 countries – including the US, Brazil and Belgium. 'Net zero' is: 'the balance between the amount of greenhouse gas produced and the amount removed from the atmosphere. We reach net zero when the amount we add is no more than the amount taken away.'1 Our ambition at Reckitt is to be carbon neutral by 2040, 10 years earlier than the Paris Accord.
What's happening during the campaign?
The Oh Yes! initiative's innovative approach, uniting private and public communities in the city and putting the place at the heart of the net-zero strategy, is crucial to achieving the UK's net zero strategy.
The campaign will also encourage local residents to make small changes that together can make a meaningful difference in reducing our collective carbon footprint. Across the UK, emissions2 from homes generally make up more than a quarter of all emissions, highlighting the opportunity that each of us has to make a difference.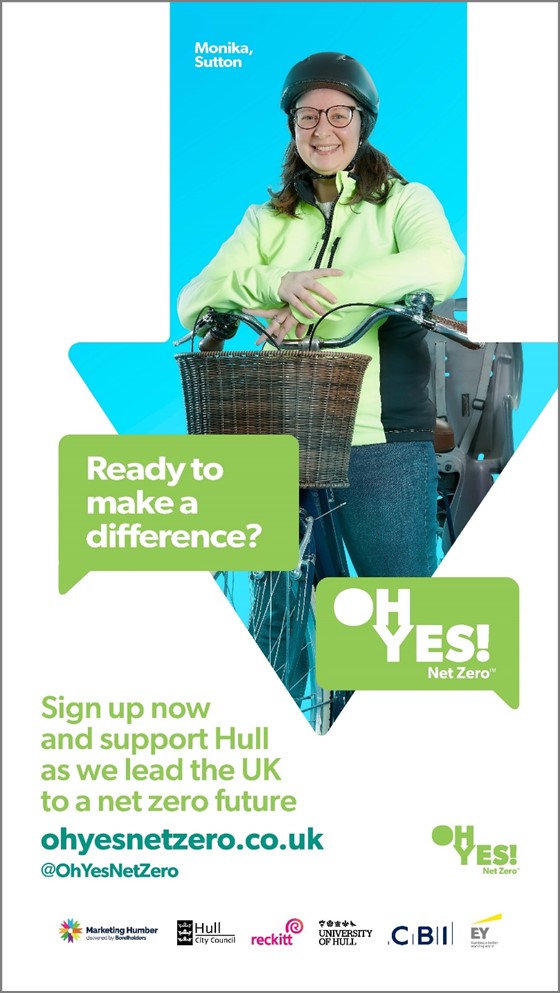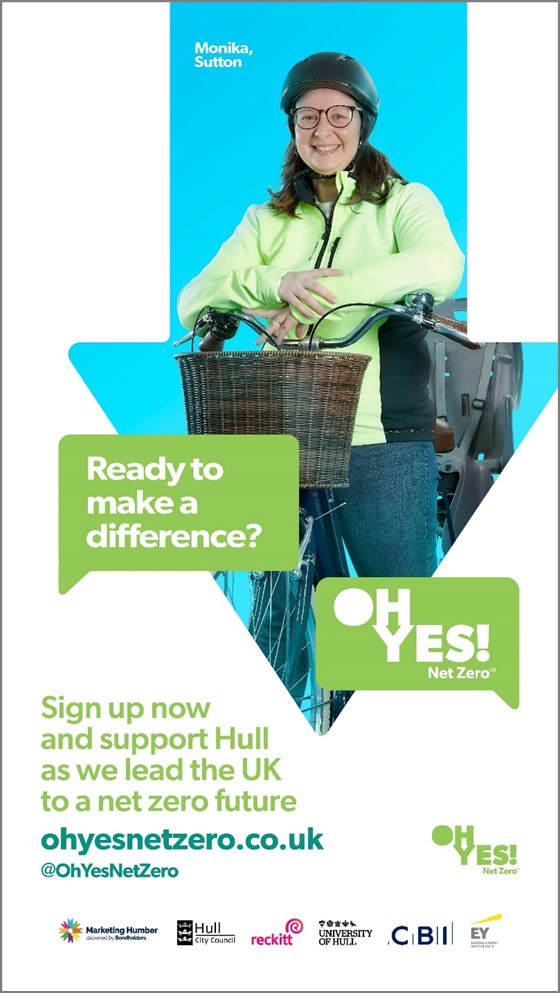 quote icon

I'm delighted that Reckitt, along with our coalition of partners, is bringing together the people of Hull and the Humber to shape the region's net zero future. We're extremely proud of our 182 years' heritage in the city and are committed to the role Reckitt plays in creating a cleaner, healthier world for all.

Laxman Narasimhan

CEO of Reckitt
quote icon

Our aim with Oh Yes! is to encourage collaboration and knowledge sharing to accelerate Hull's progress toward net zero. Cooperation is vital. Businesses, working alone, can't get us there. Nor can local authorities. We need everyone in the city to buy into the plan and work together: companies large and small; hospitals and schools; children, adults, families. Only a collective effort will do it.

Patty O'Hayer

Reckitt's Global Head of External Communications & Affairs