Sourcing raw materials responsibly
Global demand for natural raw materials continues to put pressure on the natural environment, contributing to the decline of wildlife and biodiversity. We have a responsibility to ensure that raw materials are being sourced sustainably. Like many big companies, we have a complex network of suppliers, from global operations to rural family farms. We're working towards ecosystems protection and regeneration programmes with nature-based solutions in key value chains by 2030, through our brands and supply network.
We prioritise certain raw materials to minimise impact and ensure sustainable production: palm oil, dairy, fragrances, surfactants and latex. Traceability is vital – knowing the origin of the raw materials we use and ensuring they have been produced with no deforestation, as we work to safeguard local people and the environment.
2020 highlights
88%
Palm oil traceable for suppliers globally, excluding surfactants (found in detergent)
97%*
Paper and board from certified or recycled sources, excluding third-party manufacturing sites
*Figure is for H1 2020, this will be updated later in 2021.
Fair
Durex is partnering with Fair Rubber to source sustainable latex.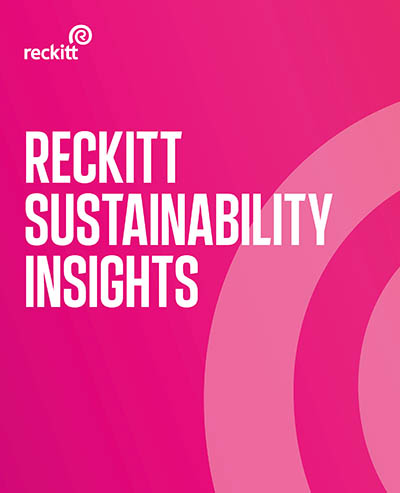 Protecting ecosystems across our value chain
Read our Insight to see how we are sourcing responsibly
Download (PDF)
Further detail
Ensuring the sustainability of our palm oil supply chains
We work with suppliers and partners to understand the actions required to ensure compliance with our supply chain standards. We also publish a list of the refineries and mills that our suppliers sourced from in the previous year
Click here for our mill list (PDF)
Case studies
We are partnering with WWF over three years to create a movement to fight for nature. WWF and Reckitt's Hygiene business will together:
Preserve and restore 2,100 km of freshwater across two major river basins in the Amazon and Ganges (two of the world's most important freshwater ecosystems).
Innovate for a more sustainable world, including improving understanding of the impact of household products on aquatic environments, and explore how to improve the innovation pipeline
Inspire millions to fight for nature through impactful brand partnerships with our consumers and engaging our employees
As part of our partnership, Air Wick is working with WWF to bring its purpose to life and connect people to nature. The Air Wick team is activating this purpose in various markets, including Australia, the UK and US, to raise awareness of the importance of nature and how we can all do more to protect and restore it.
We will support WWF projects to restore wildflower habitats to reverse the decline of biodiversity. For example, in the US, Air Wick is helping to reseed 1 billion sq ft of native grasslands and wildflower habitat in the Northern Great Plains.
As part of our commitment to NDPE (No Deforestation, Peat, Exploitation), we have partnered with Earthworm Foundation and its Starling project to monitor our palm oil supply chain.
Using radar and satellite imagery data, we can monitor land cover change and intervene if there are early signs of forest cover loss. With this tool we are able to identify risk prone areas, predict potential deforestation and develop corrective actions.
We have launched a new partnership between Fair Rubber and Durex. This is a first for the world's leading condom brand, and a first for Reckitt's global brands.
The partnership will make a real difference to the farmers and smallholders who grow rubber trees that provide our latex. 
Through the partnership, we will pay a fair trade premium for the rubber we buy. Since the Fair Rubber Association was established nine years ago, recipients of the Fair Trade premium have used it to invest in: their children's education, housing, and surrounding communities. Reckitt will also work with farmers to improve farming practices to increase yield.
In Thailand we will continue to work with Earthworm Foundation to improve the livelihoods of smallholder latex farmers, helping the supply network to be more resilient for the future. We are prioritising:
Increasing farmer and household income from latex and other sources, such as livestock-raising;
Adopting regenerative agriculture practices such as agro-forestry, which can improve productivity and enhance ecosystems;
Improving living and working conditions, for example through the better use of personal protective equipment;
Enabling farmers to invest in their farm community for their long-term livelihoods.
We have taken steps to further understand and improve sustainability of dairy, the main ingredient our infant formula products. We are a member of the Sustainable Dairy Partnership (SDP), a group of suppliers and industry peers who work to increase sustainability in the dairy industry.
Members take responsibility for key challenges including greenhouse gas production, human rights, deforestation and animal welfare. We are pleased to report that our largest suppliers are active members of the SDP. In 2019 we collectively created a digital solution to help improve traceability and transparency by sharing information more efficiently, and developed training and communications materials for the various SDP members and non-members.
Tiny krill are the foundation of the Antarctic food chain, supporting an ecosystem of fish, penguins, seals and whales. Environmental NGOs are calling for more marine protected areas in the Antarctic, asking fishing companies to show additional precaution. In response, our suppliers worked with scientists and campaign groups on a voluntary agreement that will create marine sanctuaries around the Antarctic.
We will continue to support suppliers who pave the way in environmentally friendly practices and, ultimately, the Antarctic protection agreement is a success for all parties involved – businesses, environmental groups and scientists – resulting in a voluntary standard that exceeds international regulation and helps support a sustainable future.