Setting and meeting ambitious goals 

It is essential that businesses can visibly demonstrate not only their commitments to being better corporate citizens but also their progress. Reckitt has set a number of challenging sustainability goals and we measure our performance with clear performance metrics. 
2020 highlights
28%
Reduction in waste per unit of production since 2012
30%
Net revenue from more sustainable products
39%
Reduction in water use per unit of production vs 2012
53%
Reduction in GHGs per unit of production vs 2012
457m
People informed through health and hygiene messaging and campaigns
54%
Of plastic packaging reusable or recyclable
30%
Women in senior management positions
53%
Reduction in Lost Work Day Accident Rate since 2012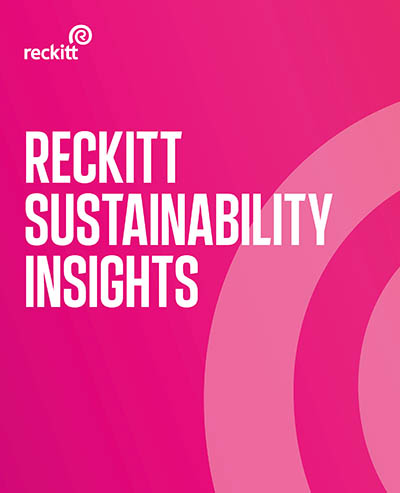 Reporting criteria
Learn more about our sustainability performance and activities in our Insights Sheets here.
Download (PDF)