Aiming for zero waste
Waste has become a major issue in the natural environment, with too much ending up unmanaged and unwanted. Even where it is disposed of correctly, many landfills are now full, so we need to recycle, reuse and reduce waste at source.
We have reduced our waste production at manufacturing sites by 28%, in line with our target. We've come close to the point where our sites send no waste to landfill. And our Vanish brand partnership with the British Fashion Council helps people find new uses for old clothes instead of throwing them away.
2020 highlights
96%
Of our manufacturing operations with zero waste to landfill
Includes IFCN, for manufacturing operations only.
28%
Reduction in waste per unit of production vs 2012
Excludes IFCN, for manufacturing and warehouse operations only.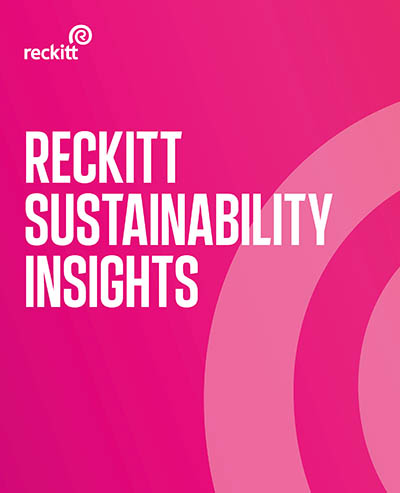 Waste from our operations
Read our Insight into how we are reducing waste across the business
Download (PDF)
Case studies
Core to the outcome of recycling schemes is the ability to sort at source. By integrating this concept into our Hull plant, by simplifying the waste system, introducing weekly waste audits and using clear signage, we have seen significant reduction of general solid waste. Effluent (liquid) waste has also decreased from 140 tonnes to under 20 tonnes, representing an 85% reduction.
Alongside production changes, education remains a key pillar in our strategy to reduce waste. During Education Week in May 2019, we ran programmes to increase awareness of best practice, highlighting to all colleagues the importance of recycling at source. Our Hull plant will now refocus their attention on reducing product line waste and recycling plastic bottles used in manufacturing.
Vanish has started a partnership with the British Fashion Council (BFC) to make the fashion industry more sustainable, and to get people to find new uses for old clothes instead of throwing them away. Vanish also sponsored the 2020 London Fashion Week and is a founding partner in the Institute of Positive Fashion, the BFC's new initiative to help make the British fashion industry more resilient by adopting circular principles. Vanish is co-sponsoring research on what it will take to create a viable circular fashion industry in the UK.
It will also run a year-long programme with industry experts and influencers to get people to think differently about old clothes so they can be used again and again. That includes looking after clothes better, wearing them for longer and buying more used clothes. This aligns with Vanish's purpose to give clothes many lives.