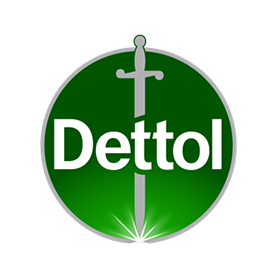 Keeping you and your loved ones healthy
Dettol helps families all over the world fight germs and bacteria. From the products we make to the education we provide, our expertise in disinfection, hygiene and first aid makes a difference.
No. 1
In antiseptics worldwide
2 billion
Dettol is used two billion times each day
124
Present in 124 countries
Stories
What's happening at Dettol
Dettol's heritage
Invented in 1933, Dettol was used by doctors in hospitals to disinfect before delivering babies. Within four years the morbidity rate from sepsis during birth reduced by 50%. As a result it became trusted and endorsed by doctors.
Hoga Saaf Pakistan
Dettol Hoga Saaf Pakistan is Reckitt Benckiser's social impact vision of a cleaner and more hygienic Pakistan. The initiative was launched in 2017 and has seen its momentum grow in 2019.
Banega Swasth India (BSI)
There is nothing more precious to human life than health. The BSI Programme positively impacts the health and lives of the vulnerable with a focus on children and youth.
Our Science and Innovation Centre in Hull, UK
This is where the magic happens! Built on the site of the very first Dettol factory now stands RB's newest Science and Innovation Centre. See what it's like to work at the forefront of consumer health innovation.
Videos
The latest advertising from Dettol
Discover tips, tricks and products in our latest campaigns to help you and your loved ones to stay healthy.