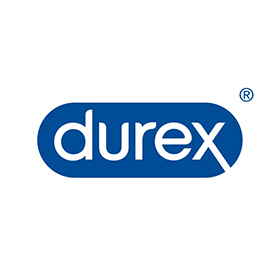 We believe good sex should be for everyone
Let's worry less about how sex should look and celebrate how it can feel. We believe in sex that's open, honest, messy and fun.  We believe that a fun and safe sex life should be everyone's to enjoy, no matter who you are or who you're with. We believe in recognising the problems, and fighting to fix them. Sex that feels good - and does good.
No. 1
Condom brand worlwide
1932
Europe's first manufacturer of latex condoms
100%
We exceed world quality standards
Stories
What's happening at Durex
Ladies, let's lube
Women have come so far, and yet so many of us are still putting up with uncomfortable sex. Few of us talk about it, and even less actually do something about it.
The AIDS fight is NOT over
We've joined forces with (RED)® and the Global Fund to fight AIDS in South Africa where it is estimated that around 7.2 million people are currently living with HIV or AIDS.
Videos
The latest advertising from Durex
Challenge the norms, break the rules & stamp out stigmas. Have the sex you want with who you want, wherever & whenever. Good sex for all.