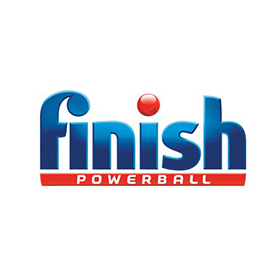 Thoroughly clean dishes and an end to water waste
Every year, people across the world waste billions of litres of precious drinking water pre-rinsing their dishes. As the world's largest automatic dishwashing brand, Finish is on a mission to #FinishWaterWaste. We promise our products give you sparkling clean dishes first time, every time, without the need for pre-rinsing - saving dozens of litres of water per load. Because together, our small changes can have a massive impact.
Over 50 years
Innovating since 1953
World leading
Market leader in automatic dishwashing
No. 1
Recommended brand for dishwashers worldwide
70
Sold in over 70 countries
Stories
What's happening at Finish
Finish and National Geographic
To help #FinishWaterWaste and support families impacted by the drought, Finish is encouraging Australians to turn off the tap and stop pre-rinsing their dishes.
The innovative thinking behind our new recyclable packaging
As we celebrated the launch of our new recyclable product pouch, we reflected on the market-leading innovations that led to its creation – and some of the major challenges faced along the way.
Read more
Videos
The latest advertising from Finish
Watch our latest tips, tricks and products for sparkling clean dishes