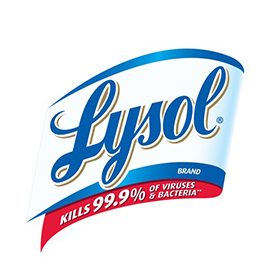 Building healthy habits in homes, schools and communities
For more than a century, Lysol has been protecting families from illness-causing germs. We believe there is nothing more important than keeping our loved ones safe and healthy. For Lysol, just as it is for parents, protection is an instinctive act of love: an unconditional combination of strength and heart.
Over 50
Scientists work on Lysol
20+
Lysol is sold in over 20 markets
Stories
What's happening at Lysol
Here for healthy schools
Lysol® is committed to promoting healthy habits for children—not just at home, but at school, too. That's why we created our HERE for Healthy Schools initiative.
Launch of new Sagrotan biodegradable wipes
Sagrotan (our brand name in Germany) has upgraded its cleaning wipes range to a new biodegradable substrate made from 100% plant derive fibres, while still providing cleaning and disinfection to the usual high standards.
Teddy Repair
Kids love their stuffed animals to pieces. Literally. And that makes those stuffed animals pretty gross. Lysol wanted to help bring them back to life, so we created the Teddy Repair campaign.
Launch of new disinfectant cement surface cleaner
Lizol (our brand name in India) launches an affordable specialist disinfectant cement surface cleaner with superior tough stain removal. The new product is targeted at providing access to safe germ kill and affordable cleanliness
Read more
Videos
The latest advertising from Lysol
Watch our latest tips, tricks and products to help you and your loved ones stay healthy through our latest campaigns.