23 Mar 2021
2

min read
597110

Views
We are on a journey of transformation to sustainable growth, and to tell this story more confidently, dynamically and energetically, we are strengthening our brand.
We have a rich heritage, making a difference to people's everyday lives for more than 200 years. Our purpose defines why we exist:
TO PROTECT, HEAL AND NURTURE IN THE RELENTLESS PURSUIT OF A CLEANER, HEALTHIER WORLD
quote icon

The brand is a visible symbol of our corporate purpose and the change that has been taking place across the business on our journey of transformation. The name reflects the existing widespread usage of Reckitt and is clearer, simpler and more memorable, while retaining positive associations with the company's heritage.

Miguel Veiga-Pestana

HEAD OF CORPORATE AFFAIRS & CHIEF SUSTAINABILITY OFFICER
Our new brand
Welcome to Reckitt
Our new name and visual identity symbolise this next stage in our journey, and enable us to tell the story of our heritage, our purpose, our fight and our compass with energy and impact.
Download press release
A BOLD, CONFIDENT AND ENERGETIC NEW BRAND
Our new brand reflects our dynamism, speed and agility as a business, and our positive impact on people and the environment.
Our Logo
The R at the heart of the symbol stands for our unity, strength and relentless pursuit, inspired by Reckitt's purpose to protect, heal and nurture. It denotes Reckitt's role in  the world as a partner and a catalyst for positive transformation. The shell-like quality of the symbol evokes a sense of protection and a reference to the natural world.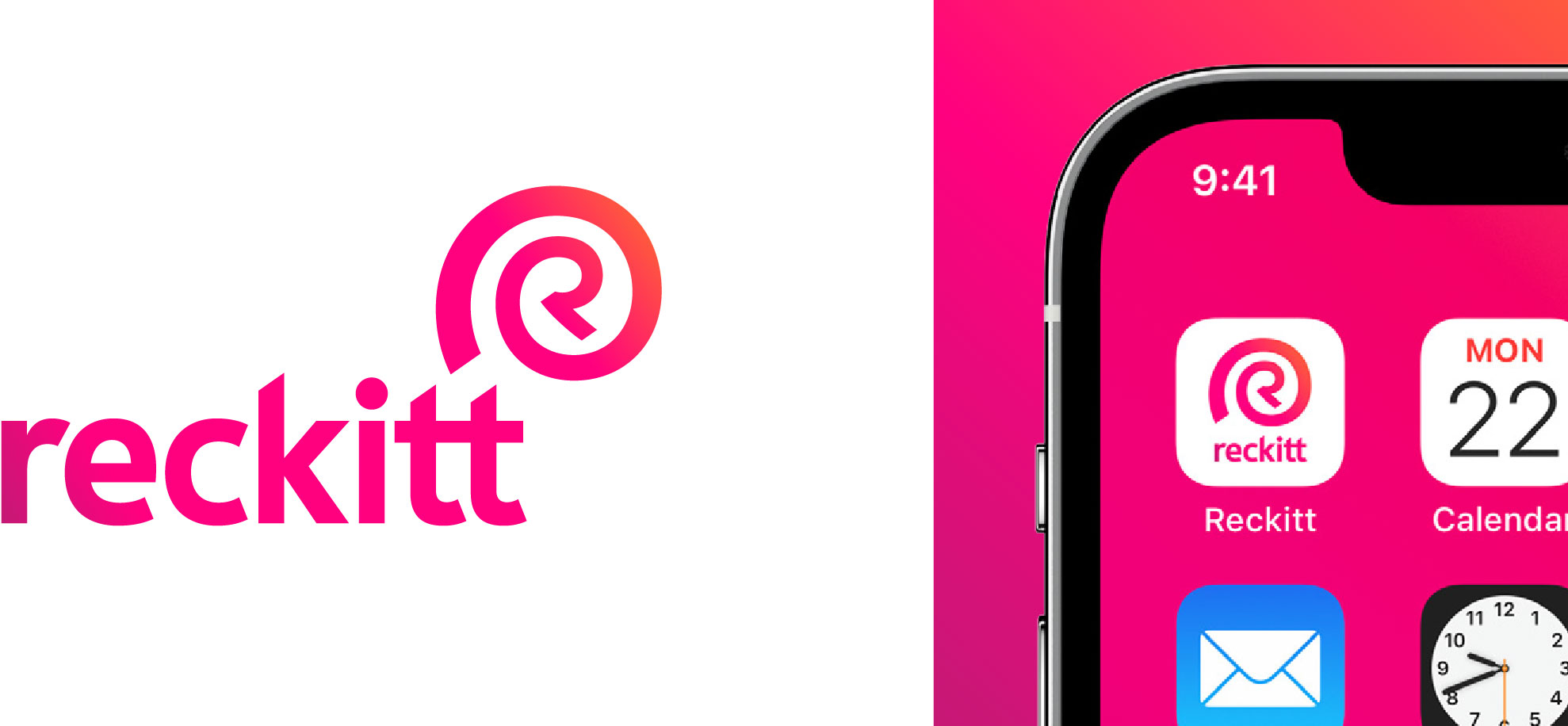 Our new, bespoke typeface 'Energy' allows us to deliver key messages more clearly, confidently and with greater impact.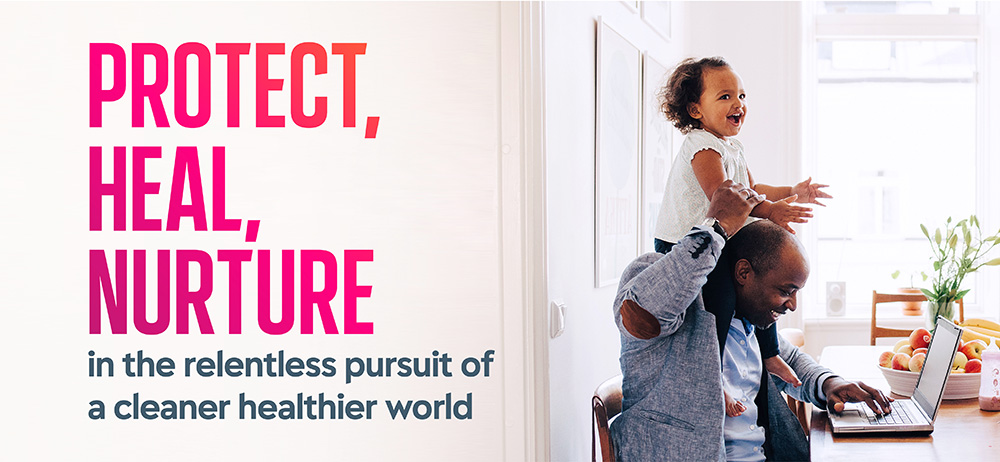 Our 'Energy Pink' is a distinctive and recognisable primary brand colour. Our secondary colours are inspired by our brands and aligned to our purpose of a cleaner, healthier world.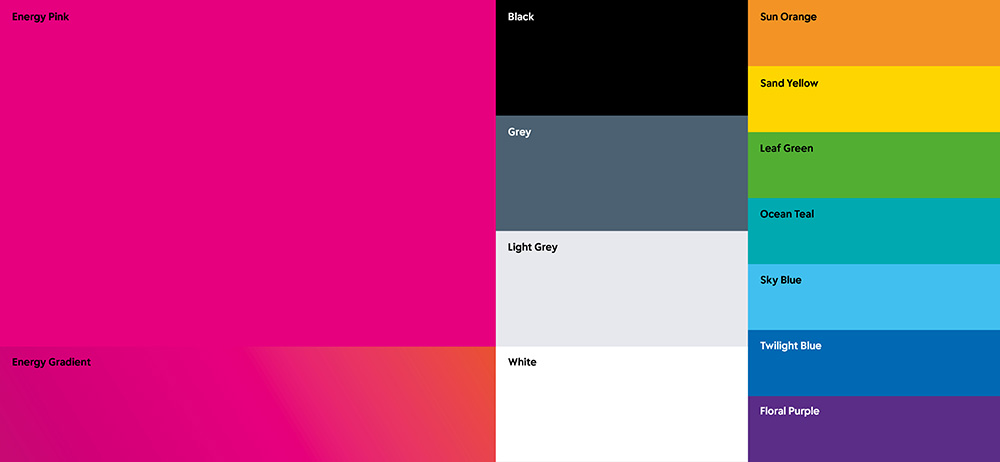 New photography connects us with our communities and the environment and demonstrates the tangible impact Reckitt has on people's lives, the strength of our partnerships and understanding of a changing world.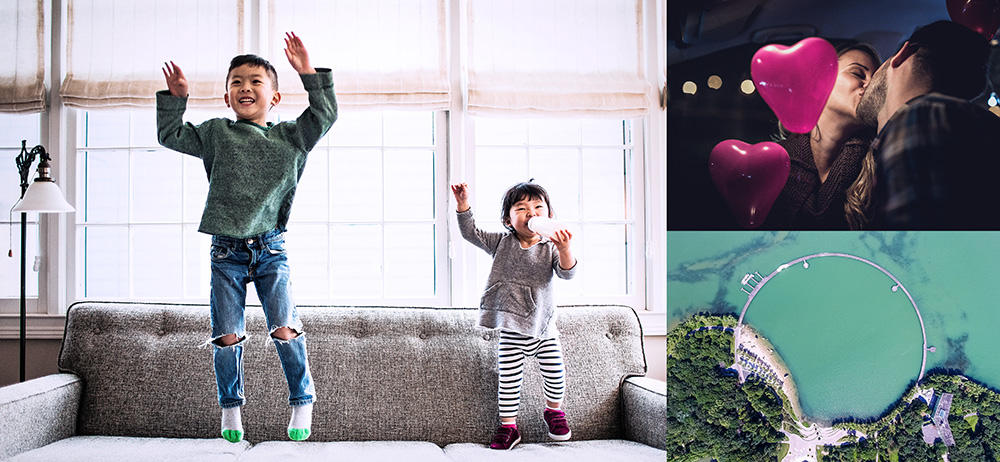 quote icon

From Dettol to Lysol, Nurofen to Durex and Finish to Vanish, we sell more than 20 million of our trusted products to people every day, yet there is less recognition of the company behind those brands. Our new Reckitt identity will better enable us to communicate our corporate purpose to the world, and to do so in a way that is powerful, consistent and impactful.

Jo Osborn

VP Internal Communications and Corporate Brand