Moving towards water positive
As our changing climate becomes more volatile, global demand for safe water will continue to grow. We are committed to reducing water impacts and helping communities have access to clean water and sanitation. We're continuing to improve our water-efficiency in manufacturing, aiming for a 30% reduction in water in operations by 2025.
In water stressed locations, where we have 19 sites at the moment, we are introducing water catchment area programmes as part of our ambition to be water positive by 2030 there. And we are targeting a 50% reduction in our product water footprint by 2040.
2021 Performance
3%
Reduction in water use in our operations vs 2015
14.6%
Increase in product water footprint vs 2015
We're targeting a 50% reduction by 2040
1
Water positive site out of 19 water stressed sites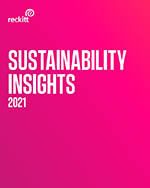 Water resources
Read our Insight into how we are reducing our water impact
Download (PDF)
Case studies
In 2022, we'll begin working with WWF-Pakistan and government organisations, such as the Pakistan Council of Research in Water Resources, to replenish and conserve water resources in Karachi within Sindh province, an area where we operate. Our funding will help WWF implement its nature-based solutions, including installing household rainwater harvesting systems, the restoration of wetlands, and the filtration and reuse of wastewater.


Not only will this help preserve the quality and quantity of water in this area, it will also provide new sources of safe drinking water to the community. The work aims to replenish around 14,000m3 of water a year, while also demonstrating good water stewardship practice. This is part of our global partnership with WWF which has a focus on freshwater. In addition to the project in Pakistan we are also protecting and saving 2,100kms of the Ganges and Tapajos river basins in India and Brazil.
To raise awareness of water scarcity, our brand Finish encourages people to embrace a simple behaviour #SkiptheRinse when loading the dishwasher. Pre-rinsing dishes uses up to 57 litres of water per load – wasted water with Finish, because the product is so effective at removing dirt. #SkiptheRinse is a global campaign and, along with our partnerships with National Geographic, WWF, Love Water UK and the Nature Conservancy, it's reached more than 350 million people to encourage them to turn off the tap before loading the dishwasher. In the US alone, #SkiptheRinse has driven pledges to save 20 million gallons of water.
In Turkey #Skiptherinse has been a major success in raising awareness of water conservation. In a country expected to be water-poor by 2030, we wanted to show the true value of a resource many people take for granted. Working with the Turkish Industrial Development Bank, we created the Finish Water Index. Each week, data including water reserves, forecasts and agricultural, domestic and industrial consumption goes into a formula to generate a single, easy-to-understand figure reflecting the overall picture for water availability in the country.
If the Index is below 70, the country is water-poor; above 100 and it's water abundant. The Index was launched at the stock exchange, and widely reported in the media alongside other common financial indicators, like currency rates and the gold price. On launch, the Finish Water Index was the number one trending topic on Twitter in Turkey, and the conversation around water more than doubled. The Index now reaches 25 million people a month. As a result, six million households have stopped pre-rinsing, resulting in a saving of 24 million tons of water – and counting…
In the UK, analysis by the Climate Change Committee, a group of experts that advises the government, showed that while 87% of emissions reductions between 2009 and 2019 didn't need behavioural change, more than half of those needed between 2020 and 2035 will depend on people changing their habits.
We used our brand Dettol to show that we can encourage UK consumers to adopt more pro-environmental behaviours and have a positive impact on changing UK consumers' understanding and intended actions. Our study found that, on average, people in the UK wash their hands 10 times a day. And while four out of five think it's effective to wash their hands with soap and hot water, only one in five think soap and cold water have the same result. But the US Centres for Disease Control and Prevention says washing your hands with cold water and soap is just as hygienic as hot water with soap.
Its environmental impact is very different, though. In the UK alone, heating water for hand washing produces roughly the same carbon emissions as 285,000 cars in a year. So encouraging behaviour change in this area can make a real impact.