Replace, reduce, reuse, recycle and ensure recyclability
People and companies are uniting to address the challenge of plastic and packaging waste. From microplastics to mountains of unwanted waste, this is an important issue for the planet, and something we are committed to tackling.
As well as continuing our commitment to our five Rs – reducing, reusing, replacing, recycling and ensuring recyclability – in our manufacturing and products, we've started some exciting new partnerships to tackle this systemically. We're working with Veolia to ensure 100% of our products are recyclable and at least 25% of our plastic packaging is produced from recycled content.
By 2030, it is our ambition to reduce the amount of virgin plastic in packaging by 50%.
2020 highlights
100%
Target of 100% of packaging to be recyclable or reusable by 2025. 2020 status: 54%
25%
Target of 25% recycled content in plastic packaging by 2025. 2020 status: 3%
50%
Reduction of virgin plastic in packaging by 2030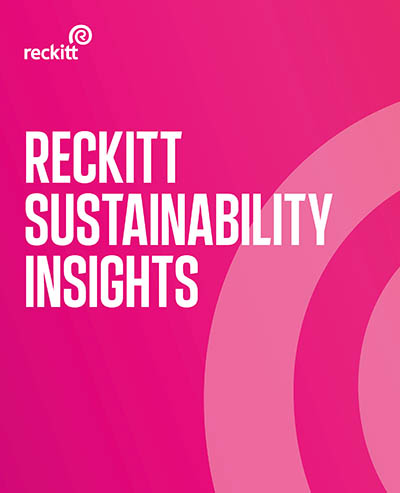 Plastics and packaging
Read our Insight into how we are reducing plastic and packaging waste through our five Rs.
Download (PDF)
Case studies
The presence of microplastics in the environment is an increasing concern, due to their potential to harm organisms and enter the food chain. Recognising this, we have taken steps to stop using microplastic beads since 2016.
A number of microplastics have been added to our restricted substances list and we are collaborating with industry partners to minimise the release of microplastic particles into the environment. We are supporting research initiatives on detection, risk assessment and degradation of microplastic particles in the environment.
As part of our goal to have 100% of plastic packaging reusable or recyclable by 2025, we created a plan to phase out carbon black plastic by 2021.
Currently, bottles made from carbon black plastic are sent to waste because they can't be detected by optical sorting machines in recycling plants. We have now phased this out from our Harpic and Finish brands.
In Germany, we launched a recyclable flexible pouch for Finish – the first of its kind in the dishwash category.
This addressed the issue of laminated films not being readily recycled and was recognised as a game changer, winning the UK Packaging Award for Best Flexible Packaging of The Year as well as DOW's 'Packaging Innovation Awards – GOLD'. We are now looking at how we can use this innovation in other categories and regions.
We will never solve the global plastics challenge alone. To make a difference we need to work closely with others – governments, not-for-profits and industry associations, as well as our retailers, suppliers, consumers and peers. Our partners include The Ellen McArthur Foundation's New Plastic Economy which is a cross sectoral group developing common solutions to drive circularity with plastics.
Another example is our ongoing collaboration with Veolia. Our first project involves the new packaging for Finish Quantum, which now contains 30% recycled plastic and is proudly grey to avoid additives. A team of 20 experts from Reckitt and Veolia are also working to improve recycling collection systems to help consumers sort their recycling at home.
Read more (PDF)
To help people recycle their consumer goods packaging more simply, we have set up the 'Healthy You, Healthy Planet' partnership with TerraCycle. This allows often hard to recycle plastics, including our health and nutrition packaging, to re-enter the economy as new products. From vitamin bottles and caps to infant formula tubs, TerraCycle will clean and melt the collected product packaging into hard plastic that can be remolded to make new recycled products. 
Reducing product packaging and eliminating waste through innovation is part of the next step towards our global commitments to support a more sustainable future.
Read more (PDF)