Investing in a better quality of life
Social impact lies at the heart of our fight to ensure access to the highest quality hygiene, wellness and nourishment is a right and not a privilege. We develop strong partnerships to empower people and invest in communities where we can make the most difference, in our pursuit of a cleaner, healthier world. Our brands can also contribute to the wider government and public health agenda. But we can't do it alone.
Our partnerships focus on three main areas:
-Clean water, hygiene and sanitation
- Sexual health and rights
- Maternal and child health
In March 2020, we launched our Fight for Access Fund, marking a new phase in our strategy to serve communities. Our fund is already helping to improve access to better health, hygiene and nutrition in a number of ways, like donating funds to organisations on the ground and providing education and information.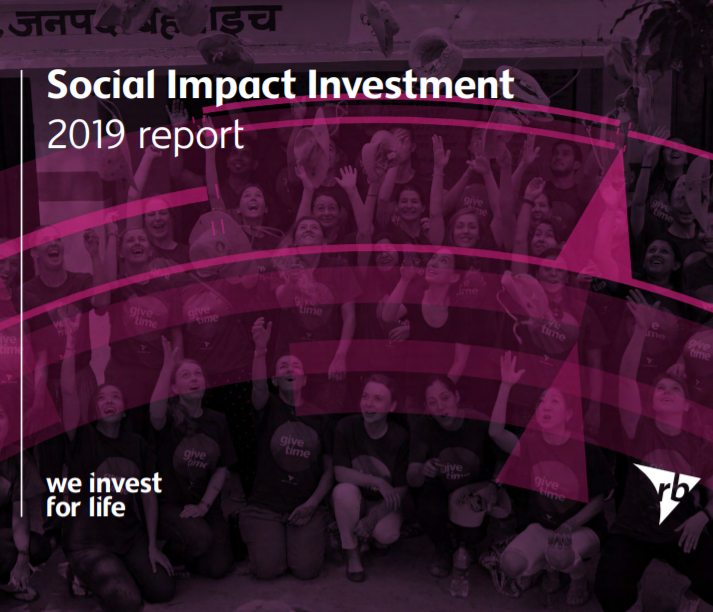 Our Social impact performance 2019
You can view the full 2019 RB Social Impact Investment report.
Download
£52.8m
Total investment in 2020 (£12.2m in 2019)
771,202
People who have experienced a measurable and sustained positive improvement in their lives
1.41 billion
People informed through health and hygiene messaging and campaigns since 2013
Stories
Launching our 2019 Social Impact Investment Report
Reckitt has an important role in transforming the health and lives of communities globally and is a powerful catalyst for positive change. Our Social Impact Investment Report shares progress from another positive year.
2019 Social Impact Report
Having an impact on lives
Our social impact programme aims to improve the health and lives of the vulnerable, with a focus on children and youth. Our strategy allows us to leverage our strengths and resources to deliver good in communities around the world
Empowering women and girls
Durex has long been a leading brand in driving awareness around sexual health and joined forces with RED to fight AIDS in South Africa.
#HaveSexandSaveLives
Durex created the special edition Durex RED condom. Funds raised from the sales of this special-edition condom will go towards helping fight HIV and AIDS, as the campaign suggests, people can #HaveSexandSaveLives
Case studies
Growing up in South Africa, Naseega witnessed friends and classmates marry too young, become mothers too soon and get diagnosed with HIV.
Today, she is speaking up as a health educator with Keeping Girls In School (KGS), a programme supported by the Global Fund which Reckitt helps fund via the (DUREX)RED campaign.

Through KGS, she is one of the people on the ground who are helping to empower girls by encouraging them to stay in school and improving their access to reproductive health services and education, ultimately reducing new HIV infections and pregnancies among young women in South Africa.
"When I work with girls, I understand them – I know where they're coming from because I've been there."
Naseega Isaacs
Keeping Girls in School, South Africa
Read the full story on pages 11-12 of the Social Impact Investment Report.
Kaushaliya Pawara works as a Community Nutrition Worker, as a part of the Nutrition India Programme (NIP). She decided to join the programmes after witnessing first-hand the impact of malnutrition in her own village.
Through NIP, Kaushaliya has developed new skills and a livelihood that also empowers her and others like her to make a real difference to her community, and to a whole generation of local children that represent their future.

"I have seen many village women not able to feed their child, and as a result many children died. I am very happy to work for a project where I am restoring lactation to the mothers and saving the life of a child who has just seen the light of life."

Kaushaliya Pawara
Nutrition India Programme
Read the full story on pages 16-18 of the Social Impact Investment Report.
Anis is a young mother who sells food with her mother at a local market. Every day before work, they trek to a local river to relieve themselves. Through local Water.org partner KOMIDA, Anis learned this daily routine of defecating and bathing in the same body of water was not good for one's health.
Anis decided she and her family needed a toilet with a septic tank and bathroom. She was able to meet this need quickly with a small loan she took through KOMIDA. It took seven days to construct the toilet and now months later, her whole family continues to benefit from this decision. Anis no longer worries about rushing to the river early in the morning and has more time to prepare for the market. Anis and her family members can conveniently use the bathroom at any time. For this and the healthy life her family now enjoys, she is pleased and thankful.
Read the full story on pages 21-22 of the Social Impact Investment Report.