Aiming for zero waste
Waste can occur across our whole value chain, from when we source and process ingredients to when consumers use our products and dispose of them and their packs. Our manufacturing processes are where we have most control over this. Minimising waste here is the right thing to do, and makes business sense: less waste means more efficiency and cost-effectiveness.

We've had considerable success here in recent years. In 2013, 48% of our sites sent zero waste to landfill. In 2021, it was 96%, as we continued both to reduce waste and to recycle and reprocess it, or find better disposal options, like turning it into energy. Our work to avoid waste altogether means we've reduced it by 14% since 2015.


2021 Performance
96%
Of our manufacturing operations with zero waste to landfill
Includes our Nutrition sites, acquired in 2017
14%
Reduction in waste from manufacturing vs 2015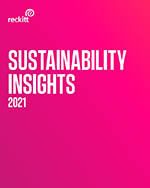 Waste from our operations
Read our Insight into how we are reducing waste across the business
Download (PDF)
Case studies
Waste recycling is about getting extra value for resources by using them again and again – the circular economy. At Makati in the Philippines, we categorise waste based on its type, but also the way we handle it:
Non-recyclable, non-hazardous waste, like hairnets, shoe covers, rubber gloves, foils and other residual waste is segregated at site so it can be collected and is converted to produce useable refuse-derived fuel (RDF).
Recyclable wastes, like paper and plastic are sold to a recycling company. If a recycling option isn't available, then the waste is incinerated to create energy.
Waste powder is distributed and reused by a local pig farm for use as animal feeds, and to produce biogas.

Hazardous waste like used oil, solvent-based chemicals, broken lightbulbs and other contaminated materials are also segregated on site and collected so they can be used to generate energy through pyrolysis at a government-accredited treatment facility.
Enough items of clothing exist today around the globe to dress the next six generations. Meanwhile, global estimates suggest 92 million tonnes of textiles go to waste each year.
These are just two startling facts revealed in a new Amazon documentary, Generation Rewear, which highlights how much waste fashion generates – and how our Vanish brand is responding.
The Vanish team has formed partnerships to bring about change, hosted events to raise awareness and created campaigns that inspire consumers to give their clothes many lives, not just dispose of them.
Vanish's mission is to help clothes live longer by promoting behaviour that makes fashion more sustainable. As part of this, we've launched a three-part series on Amazon UK and YouTube to highlight the pitfalls of fast fashion and follow three of the UK's brightest young designers as they reveal how they're rethinking their approach to the industry.