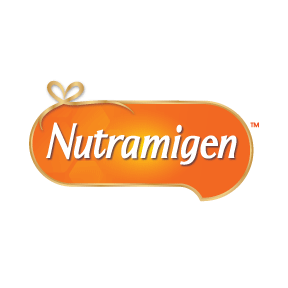 Helping babies and children with allergies thrive
Nutramigen is the #1 clinically researched and #1 pediatrician-recommended formula brand for cow's milk allergy.

*Nutramigen study showed ~90% infants had reduced crying within 2 days.

†Within 48 hours when managing colic due to cow's milk allergy. Studied before the addition of DHA, ARA or LGG. LGG is a registered trademark of Chr. Hansen A/S.

ǂShown in a published study compared with Nutramigen without LGG.
No. 1
Pediatrician-recommended formula brand for cow's milk allergy
48
Relieves colic within 48 hours*†
6
Helps return infants to cow's milk in as fast as 6 months of feedingǂ
No. 1
Clinically studied LGG® Probiotic strain
Stories
What's happening at Nutramigen